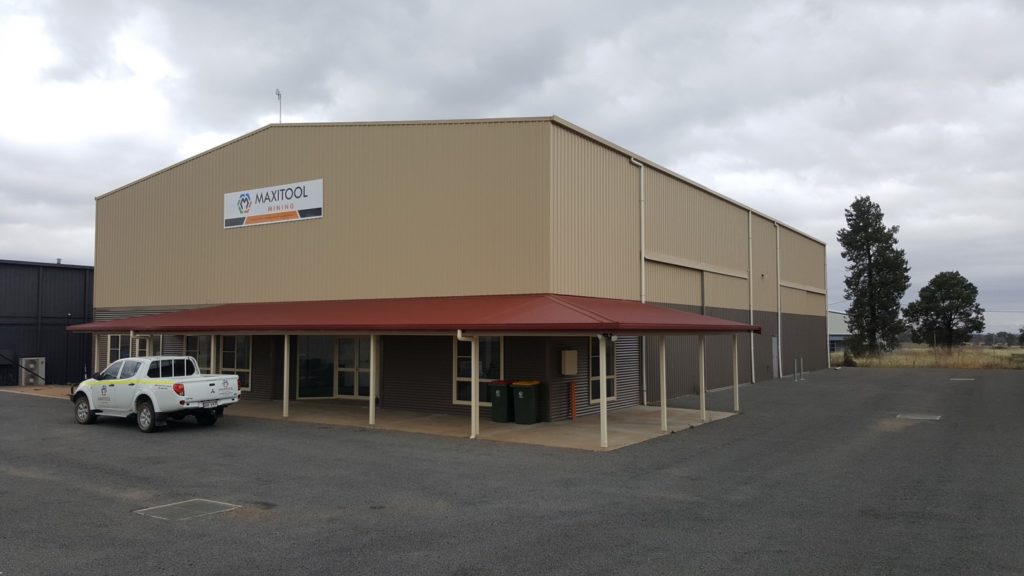 Venturing close to our second year in operation, our  Maxitool Parkes Office located in New South Wales has continued to further cement our regional footprint, providing fundamental support to our overarching brand Maxitool Mining. We've strategically selected and placed our location where our brand can be better positioned, to support our clients.
The office located at 23 Saleyards Road in Parkes currently employees over 40 local staff across various roles within the business. The Operations Manager, Kevin Gillies, has been with the Maxitool Parkes Office Branch branch over a year and believes the operation has received full support from the local township in which we are very involved in.
"There are a diverse number of sponsorships that we contribute to annually, ensuring that the community feel supported with our presence" Kevin said. "We really are committed to further establishing our roots here in Parkes as a progressive industry leader within all mining operations" Kevin said further.
Managing Director of the Company Phill Manitta advised "We are pleased to say we have created many job opportunities for the locals in the area in addition to attracting applications and appointing people from those applicants across greater New South Wales and South Australia".
"It's always a good time throughout State of Origin when the office locations become rivals for the battle of the ages, we like healthy comradery within our company" Phill adds.
The Parkes location is the main facilitator for all mining projects within the New South Wales and South Australian states and employees a large number of people to keep up with demands and to fulfil the requirements of our partnering businesses including Newcrest, BHP, Glencore and CMOC.
The business has certainly gone from strength to strength in 2018 and we are looking to maintain a premium level of service as demand increases across the land scape.
Find out more, visit our Facebook Page