Liner Handler Project
An exciting Liner Handler Project is underway at the Maxitool Group​. An 8-axis, 2,000kg rated capacity Liner Handler is being manufactured by Maxitool Engineering for SAG Mill. When completed, the Liner Handler will weigh 17,000kg and have a maximum reach of 11.2m. The Liner Handler is being designed and manufactured in our workshop using locally sourced materials and labour.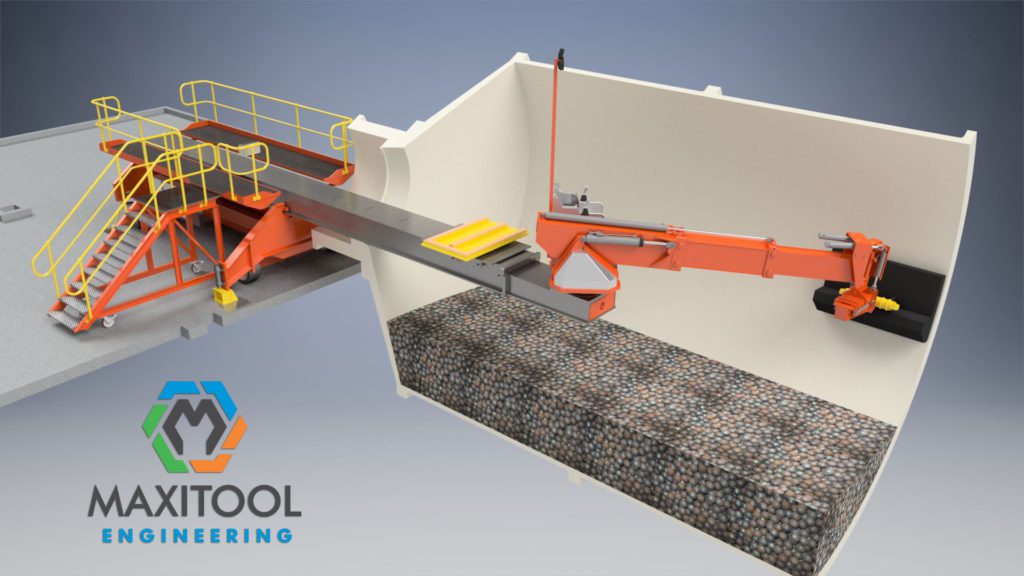 Maxitool Engineering design and manufacture world-class Liner Handlers that are supplied to both Australian and International clients. Designed by qualified and experienced Engineers, the Liner Handlers are manufactured to improve the safety and efficiency of grinding mill maintenance, to improve grinding mill profitability and to assist the safe and efficient liner exchanges during relining shutdowns. Maxitool Engineering's Liner Handlers are designed to suit small to medium Ball, Rod, SAG and AG mills.
Core design philosophies of Maxitool Engineering are driven from over 25 years of hands on experience in process plant maintenance particularly in the area of mill relining. Simple, Robust and Functional design is the philosophy that we follow and many of the key features of our Liner Handlers are driven by the hands on experience gained from the many years of working in this sector.
For more information about Maxitool Engineering, visit our Facebook page.